Meet the Owners
Hunt Livestock Exchange, LLC is your best destination for cattle, horse and goat auction services in Henderson, TX and the surrounding areas.
Currently owned and operated by Mark and Melissa Hunt, the property operated by Henderson Livestock Commission was purchased in February 2014. After some renovations and updating, Hunt Livestock Exchange, LLC was opened in April 2014. The Hunt family has been in the cattle business for decades and is here to help you in all areas of the cattle business.
We ensure friendliness and respect from our employees to our customers. We are fully licensed by and insured through the Livestock Marketing Insurance Agency and are bonded through: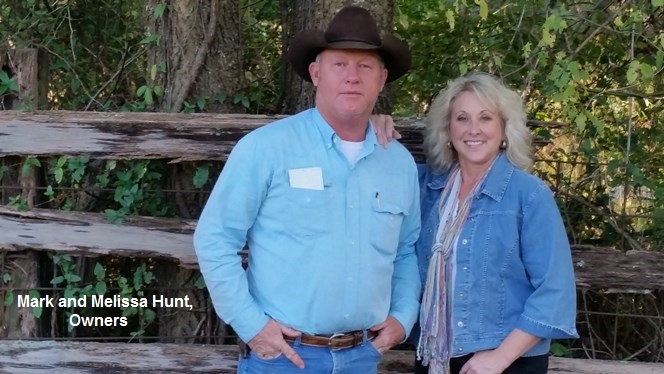 Livestock Marketing Association
10510 NW Ambassador Drive
Kansas City, MO 64153-1278Te
We are also proud Members of the Texas and Southwestern Cattle Raisers Association.
Talk to Us
Feel free to
call us
to find out in details about our offerings.